Linking to pages and resources on this site is encouraged, but the links MUST be placed on a publically-accessible page. Placing links behind any form of login or access restriction is strictly forbidden.
Nothing stops a Class 66: article from RAIL #492

972k of images. Sorry dialup users!

Cargonet in Norway has six Class 66s - leased through HSBC. This is 66406 taking fuel and highlights the extreme weather these locomotives have to endure in Scandinavia.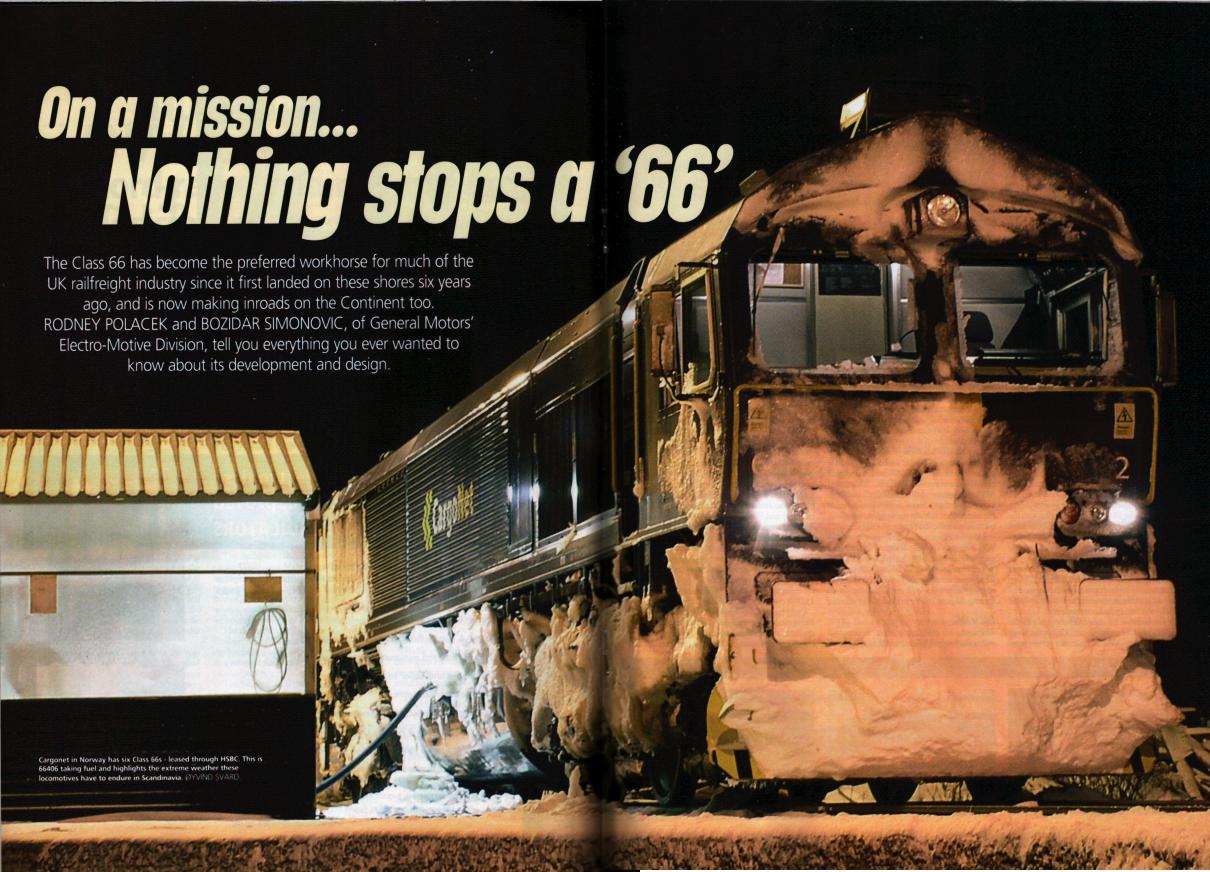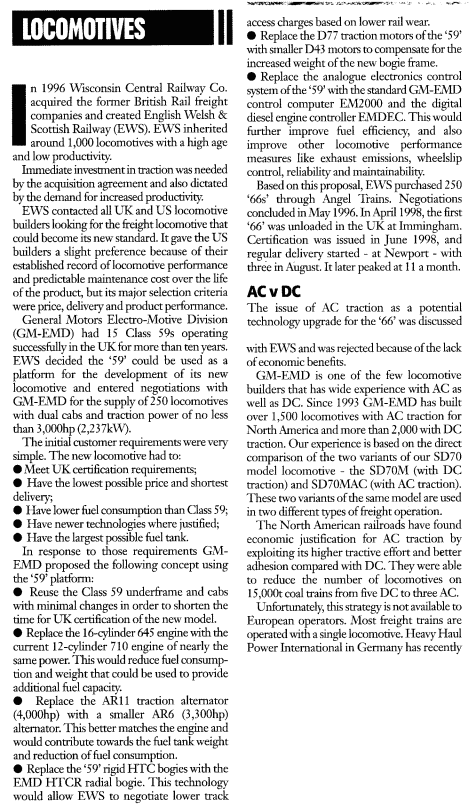 Class 66 - from the outside: Front end of GBRf 66716, Cabside, Battery box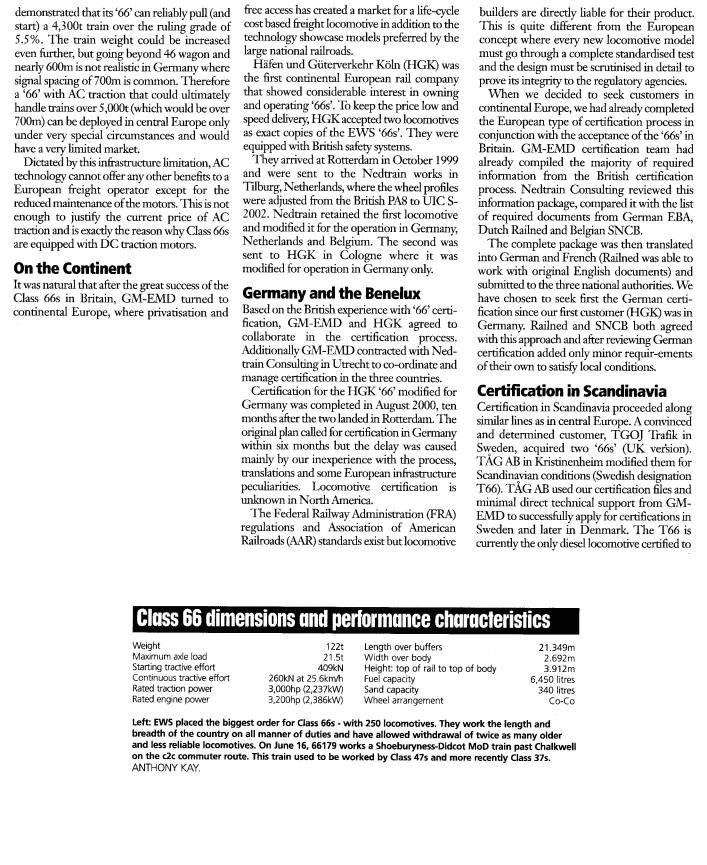 Class 66 - from the outside: Bogie in detail, Horn grille and marker light, Radiator grilles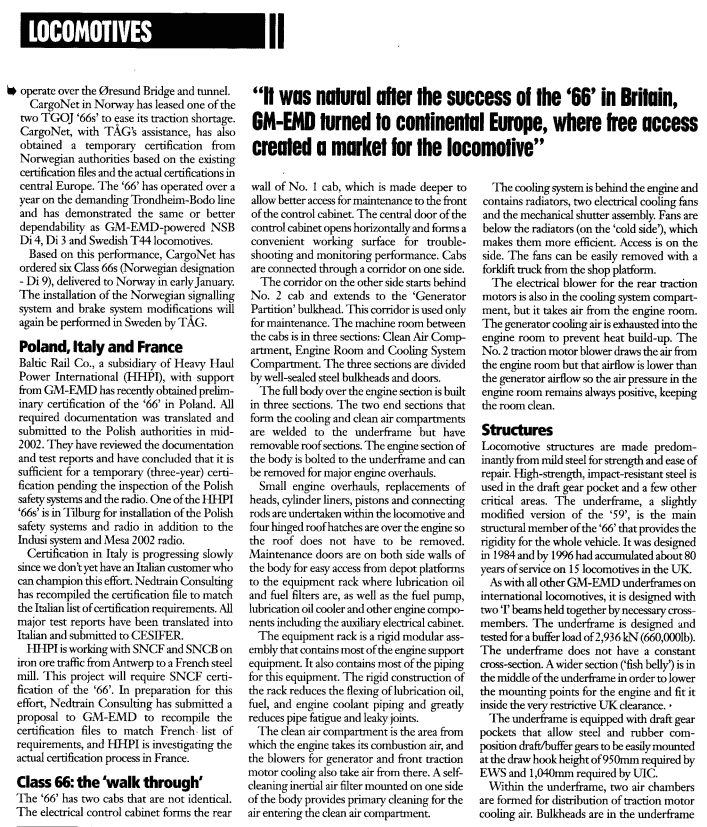 Class 66 - inside the cab and body: Cab dashboard, Cab-roof-mounted switches, Q-tron and locomotive computer display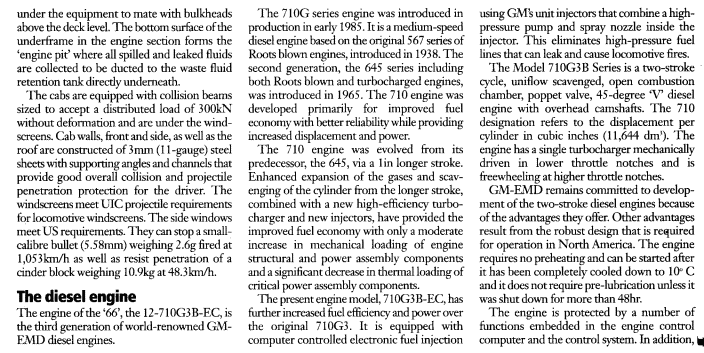 Large pic: The cab of 66713 looks warm and inviting as it stands in the snow at Svenningdal in Norway. The wing mirrors look similar to those on road lorries. The two TGOJ machines were built alongside the EWS order for 250 '66's - to date the biggest user of '66's.
Small pics: Class 66 - inside the cab and body: Main circuit boards, Rocker gear, Radiator grilles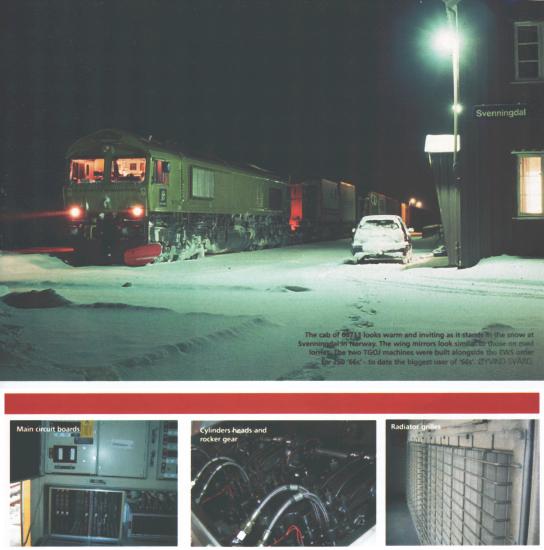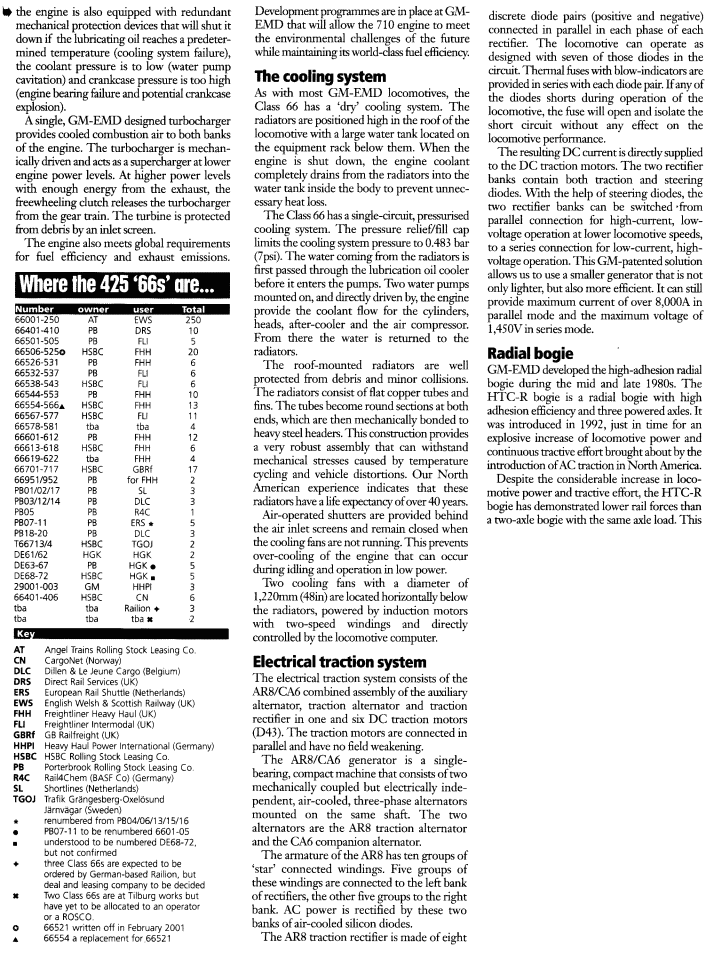 EWS placed the biggest order for Class 66s - with 250 locomotives. They work the length and breadth of the country on all manner of duties and have allowed withdrawal of twice as many older and less reliable locomotives. On June 16, 66179 works a Shoeburyness-Didcot MoD train past Chalkwell on the c2c commuter route. This train used to be worked by Class 47s and more recently Class 37s.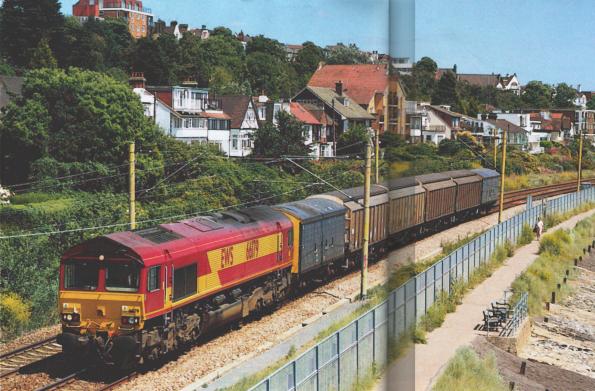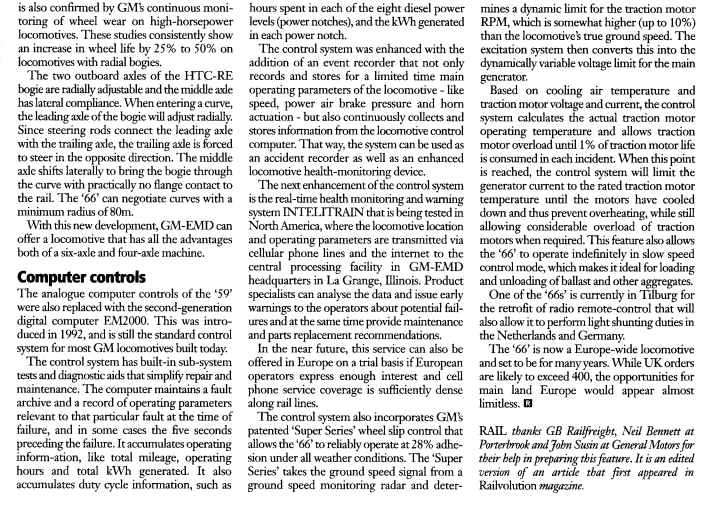 Porterbrook's PB02 is leased by Shortlines which has slightly enhanced the Union Pacific Harbour Mist grey livery with blue bands. This is one of the few 'base' liveries that GM delivers Class 66s in. It leaves Rotterdam Waalhaven yard on June 17 with a container train.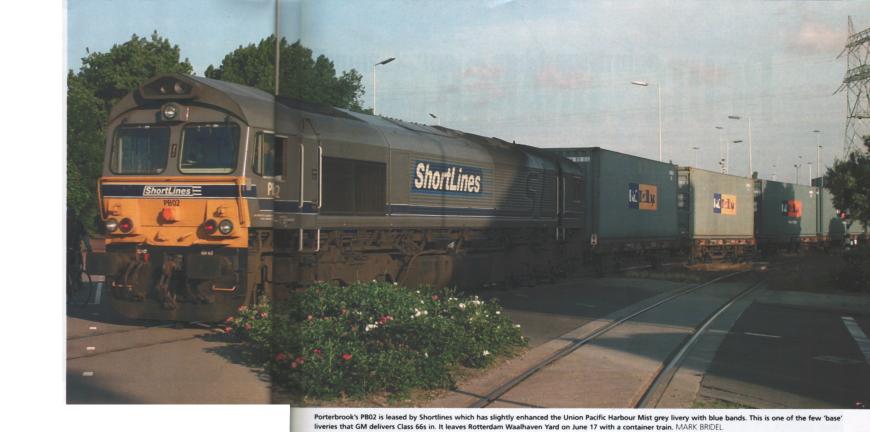 Back to Pigeon's Nest


Be kind to pigeons